As a car model and enthusiast, she has drawn a lot of attention for her car builds in the last few years.
It may take years for people to realize their dreams, while some others may understand the same at a very young age and even start making efforts towards them. This definitely sounds easier said than done, but a few incredibly and innately talented individuals have done even that and thus have been able to walk their path to success at a very young age. The automobile industry has seen the rise of too many men, making their name prominent. However, Nadia Khar enthralled the world when she rose to fame as a car model and a highly-influential personality than most men in the industry.
Nadia Khar hails from Pakistan and Italy and was born in Las Vegas, Nevada, the US. Ever since she could remember, she was always into cars and would love seeing, talking, and discussing about everything cars. This has allowed her to become the GTR Queen she is today, who is best known for the GTR community. She always wanted to make a career for herself in the modelling world, but she went ahead in becoming a car model for her love for cars.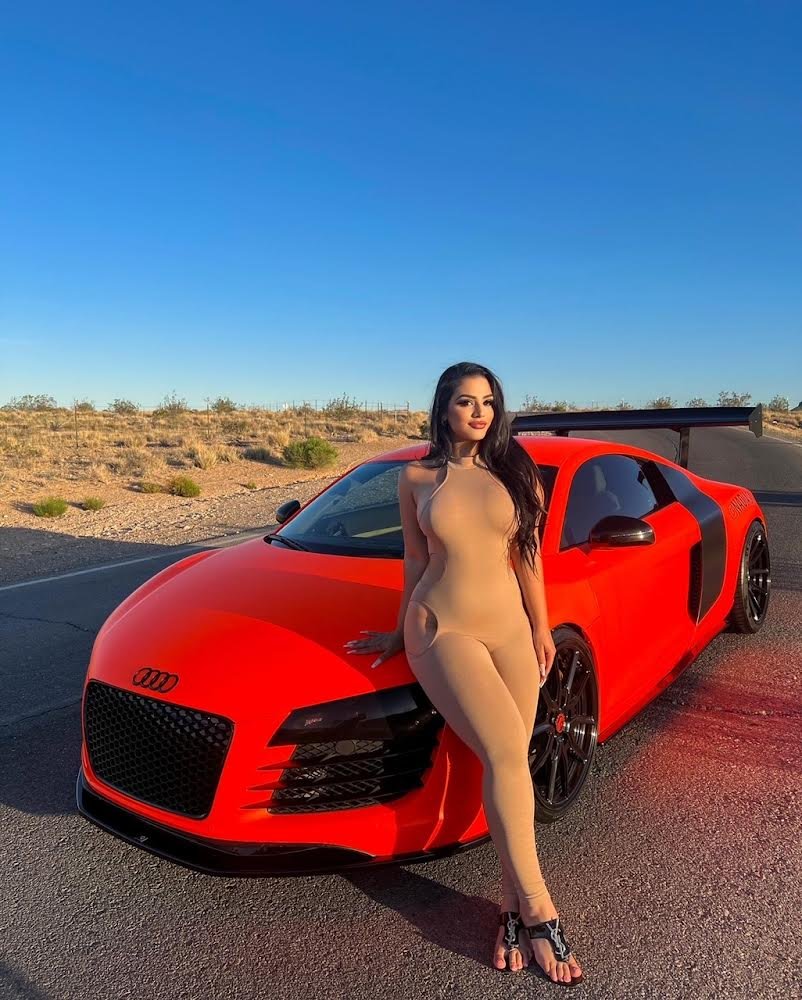 She highlights that she has been in the car modelling field for the last five years and has been growing tremendously, thanks to her increasing love for the "toys" and her passion for letting the world know how women can too penetrate into markets that have been ruled by men before. Her Nissan GTR build is highly well-known. Besides this, Nadia Khar also sells her own merchandise through her Instagram and her website.
Being in the import car world for a long time now, Nadia Khar, as a car supermodel who also drives street bikes, has enthralled the world with her knowledge and expertise in the sector and has even continuously engaged with people on Instagram through her riding videos. This is one of the reasons for the mammoth of fans and followers she has achieved so far.
Find out more about her through her Instagram handle @nadiaskhar.