Conchita Tucker, a visionary leader and trailblazer in the telecommunications industry, has made significant strides in promoting diversity, equity, and inclusion while scaling her company, Tucker Technology, Inc. (TTI). With a passion for problem-solving and a commitment to empowering women, Tucker has emerged as an influential figure, recognized for her exceptional achievements and dedication to fostering a more inclusive work environment. This article delves into Tucker's inspiring journey, her contributions to the industry, and the valuable insights she imparts to aspiring entrepreneurs.
Early Life and Education:
Born and raised in a telecommunications-oriented family, Conchita Tucker was introduced to the industry at an early age through her father's company. After completing her Bachelor of Science degree from St. John's University, Tucker pursued an MBA from the prestigious Harvard Business School, equipping her with a solid foundation in business management and strategy.
Industry Entry Point:
Tucker's journey in the telecommunications industry began as a teenager when she joined her father's company. Her dedication and passion for the field led her to pursue higher education, and upon completing her MBA, Tucker took over the reins of the business as her father retired. Demonstrating her acumen and determination, she eventually bought out her father's share, solidifying her position as the President of Tucker Technology, Inc.
Scaling the Business:
One of Tucker's most significant accomplishments is scaling TTI through the development of a small business program. This innovative initiative not only propelled the company's growth but also garnered recognition by earning a spot on the esteemed Inc. 5000 list. Under Tucker's leadership, TTI experienced remarkable expansion and success, establishing its position as a key player in the telecommunications industry.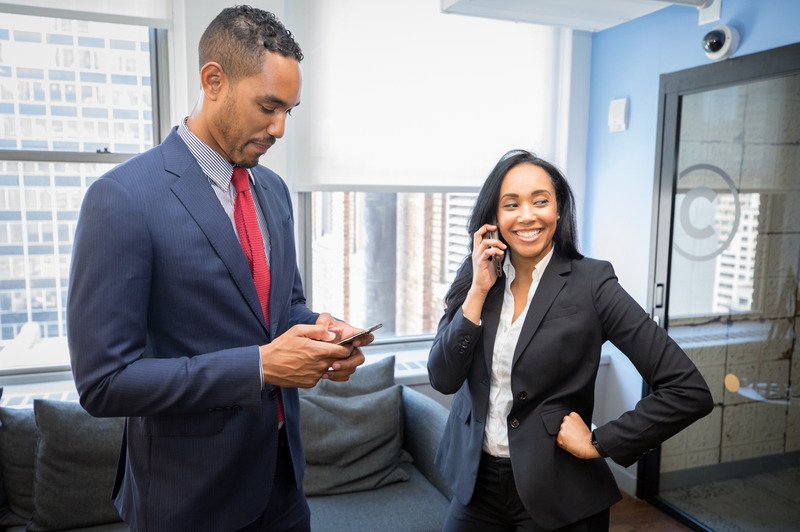 Advocating for Diversity, Equity, and Inclusion:
While Tucker acknowledges the progress made in promoting diversity and inclusion within the telecommunications industry, she emphasizes the need for further efforts in empowering women. As an active member of The Links Inc., Alpha Kappa Alpha Sorority Inc., and Harvard Alumni Entrepreneurs, Tucker is committed to fostering an environment that encourages and supports women in their professional endeavors. Through her leadership and advocacy, she strives to create equal opportunities for all, recognizing the invaluable contributions that diverse perspectives bring to the table.
Valuable Advice and Problem-Solving Approach:
Tucker attributes her success to a piece of valuable advice she received from a mentor: "focus on the problem." She emphasizes the importance of isolating the core issues and avoiding distractions and emotional clutter while problem-solving. By maintaining a sharp focus and clarity of thought, Tucker has been able to overcome challenges and drive her company towards continued growth and innovation.
Pandemic Work and Life Balance:
The COVID-19 pandemic has forced businesses and individuals to adapt to new ways of working. For Tucker, the shift to remote work has brought about a positive change by highlighting the multidimensional aspects of individuals' lives. The newfound acceptance of seeing children and pets during video conferences has helped foster empathy and understanding among colleagues, promoting a more holistic approach to work-life balance.
Surprising Fact: Prioritizing Sleep as a Secret Weapon:
One surprising fact about Conchita Tucker is her commitment to maintaining a healthy work-life balance. While many may assume that successful entrepreneurs sacrifice sleep for work, Tucker emphasizes the importance of getting eight hours of sleep. Recognizing the significant impact sleep has on productivity and overall well-being, she considers it her secret weapon for success.
Conchita Tucker's remarkable journey as the President of Tucker Technology, Inc. and her unwavering commitment to promoting diversity, equity, and inclusion serve as an inspiration to aspiring entrepreneurs. Through her leadership, Tucker has not only scaled her business but also championed the cause of empowering women in the telecommunications industry. Her valuable advice, problem-solving approach, and emphasis on work-life balance make her a role model for individuals seeking to achieve professional success while creating a positive impact in their communities.