We had a great time on the first weekend, and now we have the opportunity to do it all again. After a two-year hiatus, Coachella is back, which means it's time for the feather boas and glamping once more. Who cares if Kanye West dropped out of the competition? This year's festival has a plethora of exciting musical acts, including:
"I want to make this a surprise for the fans and attendees, but you can anticipate the best of what I think a 'SOHMI' set has come to encompass: deep, moving dance music drawing from many various grooves, inspirations, and years," DJ and producer Sohmi informed us about her intentions for her set. As a DJ, I like to play a combination of new, unreleased, and previously unreleased tracks, as well as an intro or "moment" that surprises the audience. In addition, I may be experimenting with some new material of my own:)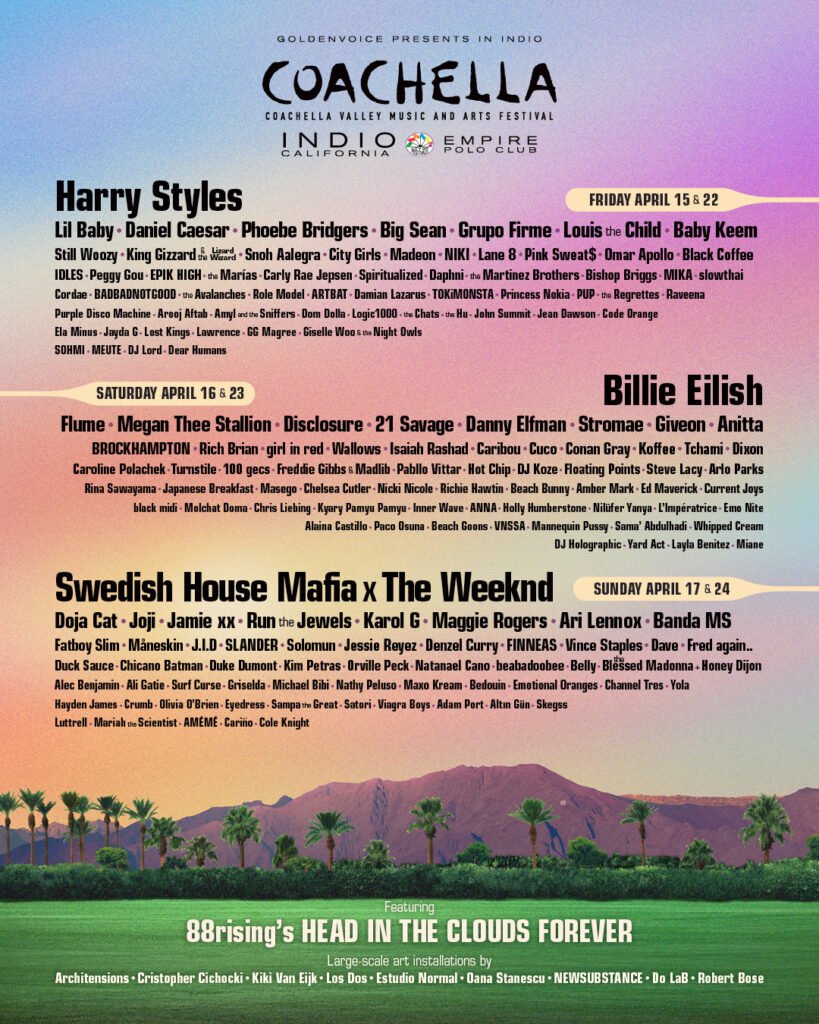 "I'm still thinking about it, I know a few tracks I'll play but I haven't decided what the limits are yet," Totally Enormous Extinct Dinosaurs said. The temptation to play certain obscure records is strong, and that's not necessarily a good thing.
According to Hayden James, an Australian singer-songwriter who recently released an album called LIFTED, he will perform songs from that record as well as some of his older favourites at Coachella. "I've been working on this new show for the last 3-4 months and I'm just ecstatic to bring it to Coachella for the first time," James said.
'I'll be delivering some new tunes & collabs, unreleased gems along with some of my favourite jams in a hybrid live/DJ set,' Life on Planets wrote. "Some very amazing guest vocalists and dancers will also be joining me. Do Lab will be a great venue for a house party!
Despite the fact that the COVOD-related mandates have been dropped, have a good time and stay safe.
Get all the latest Coachella news at Coachella.com