The music world is abuzz with excitement over Hyp3rtek, the alter ego of Latino-American DJ and producer Guillermo De Jesus Ayon. Known for his fearless fusion of metal, Latin rhythms, and EDM, Hyp3rtek is redefining the boundaries of genre by blending diverse musical styles to create a sound that is both electrifying and utterly unique. Born in Los Angeles on July 26, 1991, Hyp3rtek's extraordinary talent has made him a standout artist in the industry.
A Diverse Musical Upbringing
Hyp3rtek's journey into the world of music began early in his life as he was exposed to a wide array of genres, including hip-hop, metal, and reggaeton. This diverse musical upbringing would later shape his career as a DJ and producer, as he started to explore and develop his own distinctive sound. Hyp3rtek's love for metal shines through in his tracks with the inclusion of heavy guitar riffs and intense beats. However, his influences do not stop there; he also draws inspiration from 90's hard house and EDM icons like Skrillex, Borgore, JSTJR, and Rathero.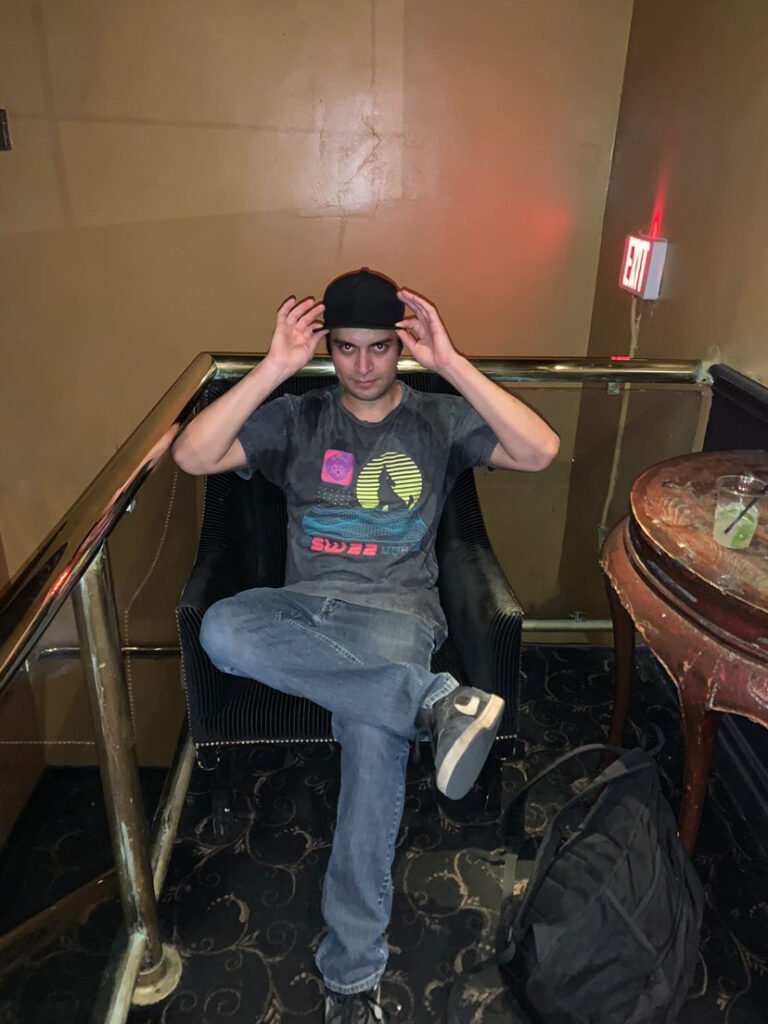 Embracing Latin Rhythms
An integral part of Hyp3rtek's innovative sound is his incorporation of Latin rhythms, particularly the captivating beats of reggaeton. By blending reggaeton's infectious rhythms with the raw energy of hip-hop, Hyp3rtek adds an additional layer of complexity to his already multifaceted sound. He acknowledges reggaeton artists Daddy Yankee and Bad Bunny as key inspirations, which is evident in the seamless integration of Latin rhythms in his music.
Unforgettable Live Performances
Hyp3rtek's dynamic live performances set him apart from his contemporaries. Whether he's playing at a club, a music festival, or on stage, he consistently delivers high-energy shows that are designed to engage and excite audiences. Hyp3rtek's fans are drawn to his music not only for its groundbreaking sound but also for the infectious energy he brings to every performance.
A Tireless Pursuit of Excellence
Hyp3rtek's dedication to his art is evident in the countless hours he spends in the studio, experimenting with new sounds and constantly pushing his music to new heights. This relentless pursuit of excellence has propelled him to become one of the most in-demand DJs and producers in the industry.
Conclusion: A Genre-Defying Talent
In summary, Hyp3rtek's bold approach to blending metal, Latin rhythms, and EDM has established him as a trailblazer in the world of music. His refusal to be constrained by traditional genre boundaries has resulted in an innovative and captivating sound that is resonating with fans across the globe. If you're a fan of metal, reggaeton, EDM, or simply appreciate genre-defying talent, be sure to explore Hyp3rtek's music and follow him on Instagram @hyp3rtek_music_dj to stay up to date with his latest releases and performances.