​Rashaad Slowley, the former NFL and collegiate All American player, did not take long to acclimate himself within South Florida upon arrival in 2020. From the start of the global pandemic in New York City, Slowley developed an audience that engaged in prioritizing wellness and a healthy lifestyle. By any means necessary, Slowley wanted to provide fitness to his community, which led him to instruct virtual classes and sessions for many. Eventually, this led to the creation of his wellness brand, Do More Fitness. Through his own evolution and that of Do More Fitness, it's clear that Slowley's leadership in Do More Fitness compels us to go beyond the protocol and expect the next best thing for yourself no matter the circumstances.
Slowley grew up as a multi-talented athlete and was an All American football star at Southern Connecticut State University, eventually pursuing a career in the NFL and representing the New York Giants and the Calgary Stampeders in his rotation. Throughout his professional development, Slowley consistently brought 110% to his routines both on and off the field, recalling sound advice his mother gave as a child. Each time Slowleycrossed a milestone, his mother would match the enthusiasm with "What's next?" pushing him to exceed his own expectations. This mentality to persevere and do more stuck with Slowley through college and the NFL, eventually directing his compass in building a community as a personal trainer.
Do More Fitness, Slowley's rapidly growing fitness business, officially integrated in July of 2020, expanding on years as a personal trainer and mentor for clients and peers around New York. Be as it were, introducing a business in the heat of a pandemic demanded courage and faith in one's abilities, two things that Slowley has always held in high regard for himself and expected in his clients. The induction of Do More Fitness gave Slowley a platform to lead others by example, and the rapid growth of the Do More Fitness Community led to the design of his home gym, which generated praise and accreditation by Men's Health Magazine for Best Home Gym Awards 2022. Slowley's relocation to South Florida was partially driven by a desire to procure a home gym for himself and his clients, which is undeniably difficult to achieve in places like New York. One year into his move and creation of his home gym, Slowley caught the eyes of editors at Men's Health, who recognized his space on their "Men's Health Home Gym Awards" list. Additionally, Slowley was a mentor for Justin Inman as part of the Men's Health Strength and Diversity program.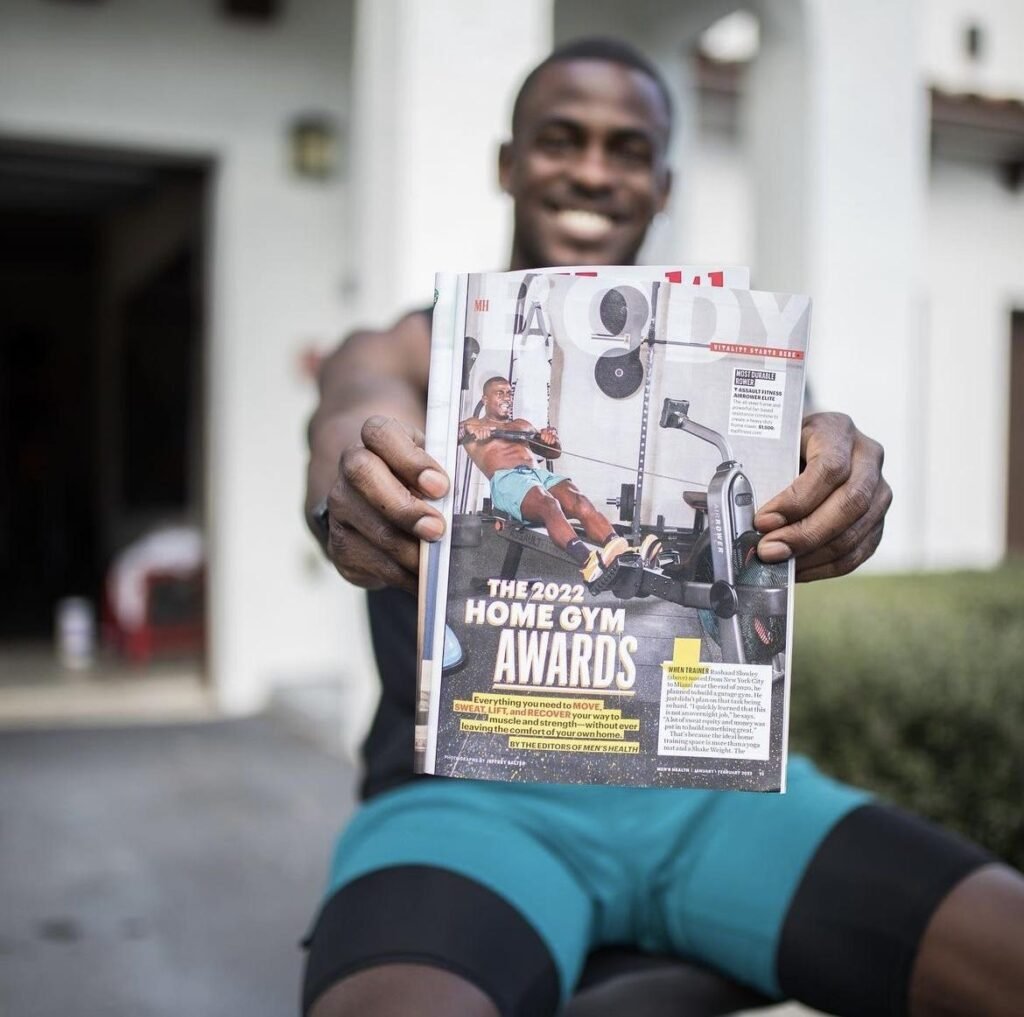 Even in Miami, Slowley still maintained open communication with his clients in New York and kept tabs on their progress. For many pro athletes, life after the big game is a mystery. Securing that same collaborative environment is no small task, but Slowley was able to build a different kind of team in his fitness coaching career, one that oversteps time zones and state lines. During the pandemic, Slowley pivoted his strategy to Zoom meetings and video sessions, adapting with the state of the world and making use of the circumstances. His Zoom classes found their way onto Pix 11, leading to more clients and greater exposure. Riding this wave, Slowley began to build an identity around the essence of "Do More", partnering with Rhone in 2021 to release a limited selection of performance-based merchandise in support of his vision.
​On social media, Slowley presents a warm, energized glow that yields contagious when you start to speak with him. For Slowley, Do More Fitness is a passion project and something that he excels at, both personally and professionally. At its core, Do More Fitness is a lifestyle that demands consistency, drive, and dedication to catching bigger waves. You can learn to surf, but the success comes when you take your first ride, leaving plenty of room for growth and improvement each time. Slowleyhas taken the essence of "what's next?" and applied it to his life's work, inspiring all of us to work hard, play hard, and do better for ourselves.