Ronnie Hawkins, a flamboyant rockabilly singer from Arkansas who became a supporter of the Canadian music scene after migrating north and forming the Band with a group of local musicians, has died.
Hawkins died Sunday morning following an illness, his wife Wanda confirmed to The Canadian Press. He was 87 years old when he died.
"He passed gently," she added over the phone, "and he looked as gorgeous as ever."
The Huntsville native known as "The Hawk"—he also went by the nicknames "The King of Rockabilly" and "Mr. Dynamo"—was a hell-raiser with a huge jaw and a stocky frame. He was born just two days after Elvis Presley.
In the 1950s, he scored modest singles with "Mary Lou" and "Odessa," and he managed a bar in Fayetteville, Arkansas, where early rock singers like Carl Perkins, Jerry Lee Lewis, and Conway Twitty performed.
"Hawkins is the only man I've ever heard who can make a wonderful sensual song like 'My Gal is Red Hot' seem dirty," Greil Marcus said in his celebrated book "Mystery Train," adding that "The Hawk" was said to "know more back roads, back rooms, and backsides than any man from Newark to Mexicali."
Hawkins lacked Presley's or Perkins' talents, but he had ambition and a keen eye for talent.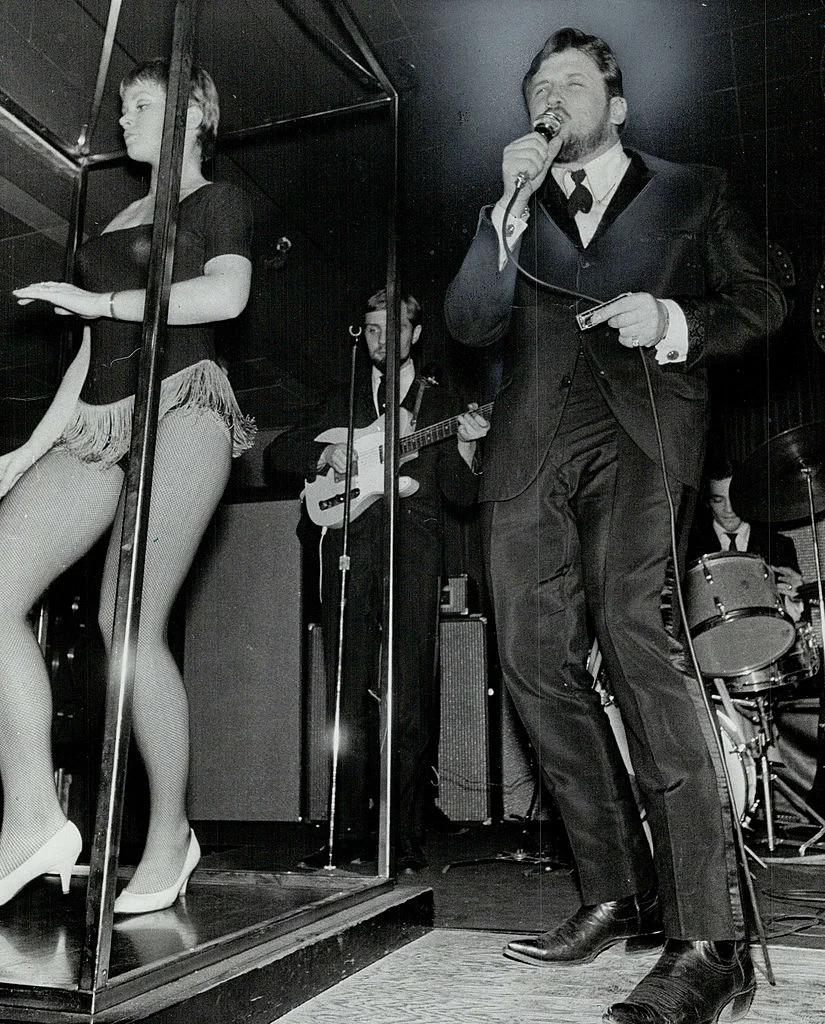 A voyage backwards from America to Canada
In the late 1950s, he first performed in Canada and understood that he would stand out significantly more in a country where native rock was still a rarity. Canadian musicians had frequently relocated to the United States to further their careers, but Hawkins was the first American to do the opposite.
Hawkins put together a Canadian backup band with drummer and fellow Arkansan Levon Helm, which included guitarist-songwriter Robbie Robertson, keyboardists Garth Hudson and Richard Manuel, and bassist Rick Danko. They were renamed the Hawks after receiving their rock education at the Hawkins School of Rock.
"When the music got a little too far out for Ronnie's ear, or he couldn't tell when to come in singing, he would tell us that nobody but Thelonious Monk could understand what we were playing," Robertson told Rolling Stone in 1978. But the most important thing about him was that he had us practise and rehearse a lot. We would frequently go out and play until 1 a.m., then rehearse until 4 a.m."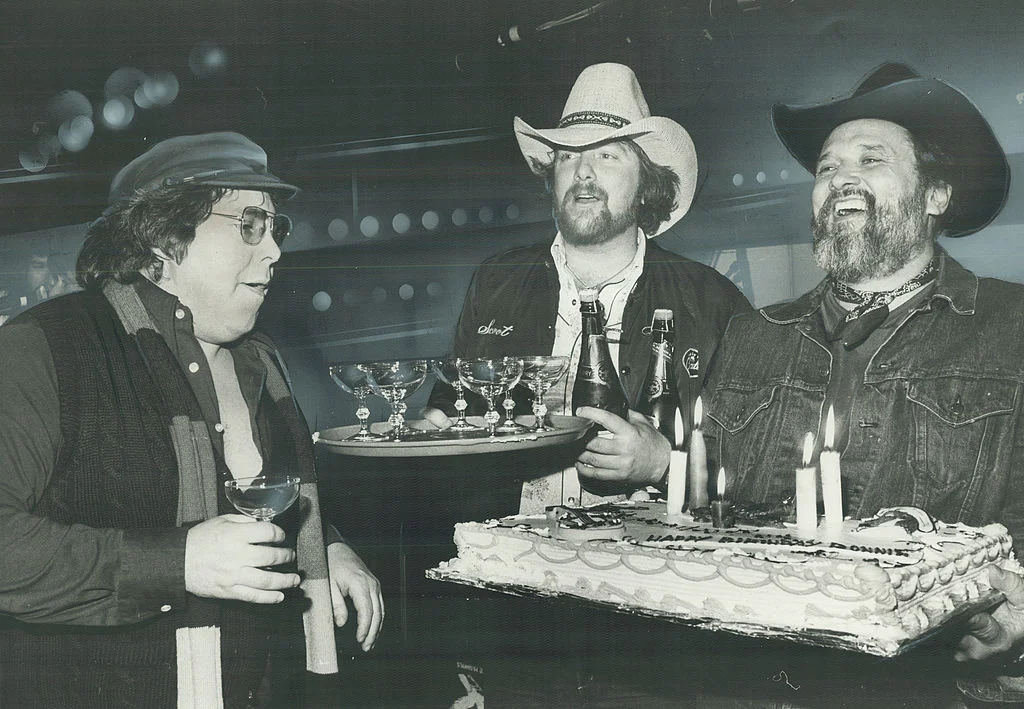 From 1961 to 1963, Hawkins was accompanied by Robertson and friends, who put on rowdy gigs across Canada and recorded a screaming cover of Bo Diddley's "Who Do You Love," which became one of Hawkins' signature tunes.
Hawkins, on the other hand, didn't sell many records, and the Hawks outgrew him. They met Bob Dylan in the mid-'60s and became superstars of their own by the end of the decade, renaming themselves the Band.
Hawkins, on the other hand, moved in Peterborough, Ontario, where he had a few top 40 hits, including "Bluebirds in the Mountain" and "Down in the Alley."
He admittedly didn't keep up with the current sounds—he was shocked when he first heard Canadian Neil Young—but he became friends with John Lennon and his wife, Yoko Ono, in the late 1960s. During their tour to Canada, they stayed with Hawkins, his wife Wanda, and their three children.
He later told the National Post, "At that specific time, I thought I was doing them a favour." "I used to think the Beatles were a lucky English band." I didn't know anything about their music at the time. I think Yoko's was the best (silly). I've never heard a Beatles record before. I couldn't name a single song from 'Abbey Road' for ten billion bucks. I've never actually listened to a Beatles record in my life. Never. But John was a force to be reckoned with. He was appealing to me. You know, he wasn't one of those hotshots."
Hawkins stayed in touch with the Band and was one of the guests for the all-star farewell concert in 1976 that served as the inspiration for Martin Scorsese's film "The Last Waltz."
He was back in charge for a few moments, beaming and strutting beneath his Stetson hat, yelling "big time, big time" to his old underlings as they tore through "Who Do You Love?"
Hawkins also acted in Dylan's film "Renaldo and Clara," the big-budget disaster "Heaven's Gate," and "Hello Mary Lou" in addition to "The Last Waltz." "Alive and Kickin'," a 2007 documentary about Hawkins, was narrated by Dan Aykroyd and had an appearance by another famous Arkansan, Bill Clinton.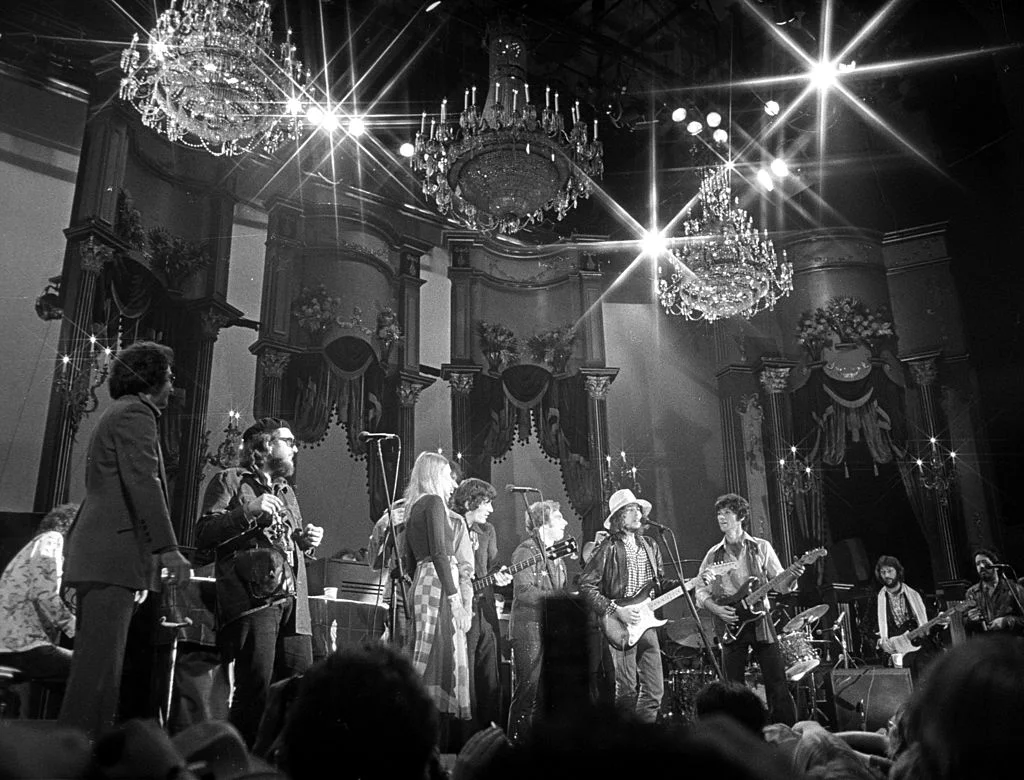 "Ronnie Hawkins," "The Hawk," and "Can't Stop Rockin," a 2001 CD that included Helm and Robertson on the same song, "Blue Moon in My Sign," were among Hawkins' albums. Following a falling out after "The Last Waltz," Helm and Robertson stopped conversing and recorded their contributions in separate studios.
Hawkins coached a number of talented Canadian musicians, notably guitarist Pat Travers and future Janis Joplin guitarist John Till, who went on to have successful careers.