Mariachi Bakery is a newly opened, family-owned business located at 11042 Rosecrans Ave., Norwalk, CA. This bakery is quickly turning into a favorite hot spot for both locals and tourists because of its large selection of delectable baked goods, refreshing drinks, and tasty Mexican food.
A variety of traditional and distinctive items are available on the extensive menu at Mariachi Bakery. They offer a variety of classic coffee drinks for coffee lovers, such as drip coffee, Americano, Café de Olla, and Café con Leche. If you prefer the classics, you can't go wrong with Mariachi Bakery's Chocolate Caliente and Champurrado. Their Salted Caramel cold brew and Horchata cold brew are excellent choices for those seeking something refreshing on a hot day. The Caramel Flan, Mazapán, Churro, and Matcha Tea lattes are among the popular options available in their impressive latte menu.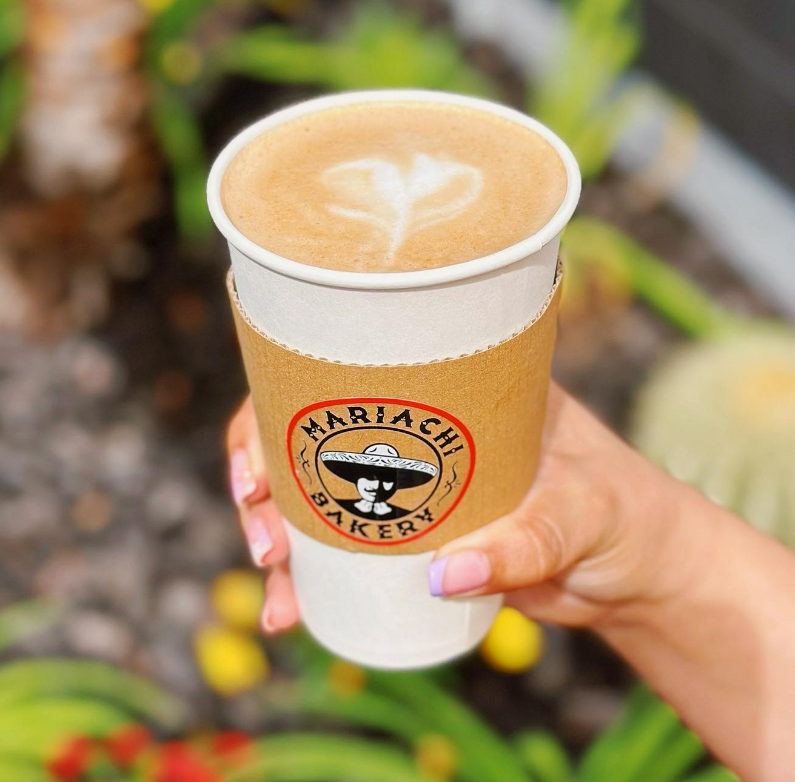 In addition to their wide selection drink menu – inclusive of flavored teas, frappes and bottled beverages, Mariachi Bakery offers a variety of chilled desserts including their original tresleches, red velvet tres leches, and dulce de leche cheesecake. For a quick lunch or snack, try one of their flavorful burritos or empanadas, which are both stuffed with a variety of savory ingredients.
What sets Mariachi Bakery apart is their selection of pan dulce, which includes classics like concha and cuerno fino, and unique offerings like churro crumb cake and Mazapán concha. Their bakery items are freshly made daily and are perfect for a quick breakfast or a sweet treat.
Mariachi Bakery is conveniently located at the perfect corner location with ample parking space and a covered patio for customers to enjoy the amazing Southern California weather. Don't forget to tag @mariachibakery for all your fun, appetizingInstagram-worthy pictures to share with the Mariachi Bakery community.
Experience the authentic and delightful symphony of flavors at Mariachi Bakery. With their friendly staff, inviting atmosphere, and scrumptious treats, it's no surprise that this bakery is becoming a popular spot in Norwalk. Treat yourself to their mouthwatering pastries, cakes, and other delicious baked goods, and enjoy a vast selection of drinks to complement your indulgence. Don't wait any longer, visit Mariachi Bakery today!