Mickey Gilley, the pioneer of the "urban cowboy" aesthetic, died Saturday in Branson, Missouri, according to his publicist Zach Farnum. He was 86 years old.
According to a statement released by Farnum, the Natchez, Mississippi native "died peacefully" surrounded by family and close friends. According to the statement, he had recently returned home after performing 10 performances in April.
Gilley has 17 number one country singles, beginning in 1974 with "Room Full of Roses." In 1980, Gilley had great crossover success with a country-flavored song of Ben E. King's "Stand By Me," which reached number one on the Billboard Hot Country chart and number three on the Adult Contemporary chart.
The film "Urban Cowboy," starring John Travolta and set at Gilley's own honky tonk club in Pasadena, Texas, breathed new life into Gilley's musical career. The film popularised country-western culture in metropolitan settings, especially mechanical bull riding, which was featured prominently in the film.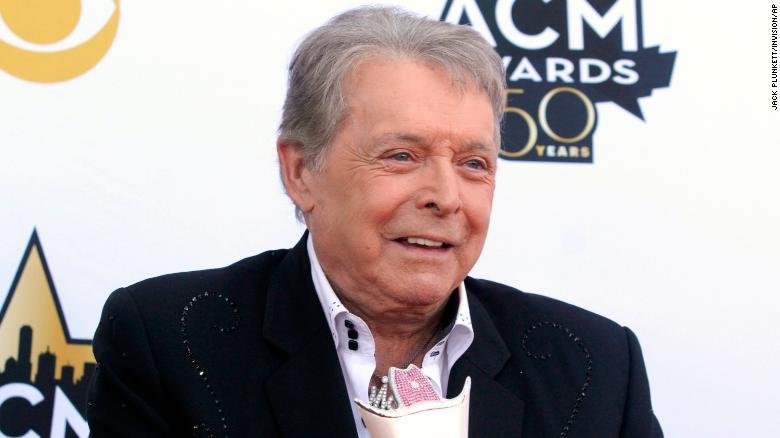 Gilley was one of the first famous country artists to open his own theatre in Branson, Missouri, in 1989, assisting in the transformation of the Ozark hamlet into a major entertainment tourism destination. Gilley had just ended a ten-show road tour in April, according to his publicist.
In 1984, Gilley was honoured with a star on the Hollywood Walk of Fame. Gilley's cousin and fellow crossover music singer Jerry Lee Lewis, best known for singing "Great Balls of Fire," is among his surviving.
His wife Cindy Loeb Gilley, as well as his children Kathy, Michael, Gregory, and Keith Ray, as well as four grandchildren and nine great grandchildren, survive him.
In tributes supplied by Nashville publicity firm 2911 Media, a number of artists and friends publicly mourned Gille's death and shared recollections.
Johnny Lee, an American country music performer, remarked, "My heart will forever break over the loss of my beloved buddy Mickey Gilley." "When no one else did, he believed in me. Gilley's death feels like a nightmare, but it's not."
T. Graham Brown, a country musician, also expressed his sympathies, adding that Gilley "had a full life and left us with a fantastic collection of tunes."
Brown added, "We just lost a fantastic human being." "One of the things I'm most proud of is how close we've grown over the years. It was a privilege to spend time together performing shows, cruises, or simply talking."