Yoga teacher, humanitarian, and entrepreneur Kayla Nielsen has spent the last decade transforming her passion for yoga into a global retreat business, offering teacher trainings and online courses for a growing community of enthusiasts. With a focus on accessibility, growth, and holistic wellbeing, Kayla's story is an inspiring testament to the power of dedication, intention, and love for the practice.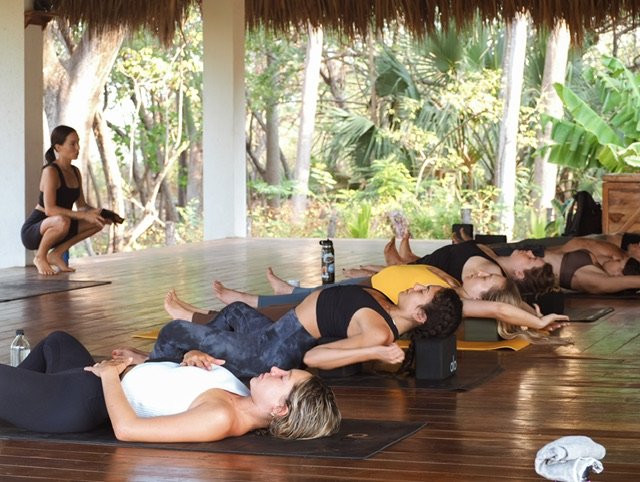 The Path to Becoming a Yoga Teacher
Kayla Nielsen, a 1000-hour RYT with 9 years of teaching experience, has been practicing yoga asana for 21 years, thanks to her yoga teacher mother. Her extensive training includes Baptiste Vinyasa, Hatha, Yin, Budokan, Ayurveda, Traditional Chinese Medicine, Reiki, and Yogic Philosophy. Over the years, she has crafted a unique style that combines her continuous study and life's evolution. Kayla's offerings focus on exercising the mind, body, and heart with intention, providing challenges on physical, mental, and soulful levels.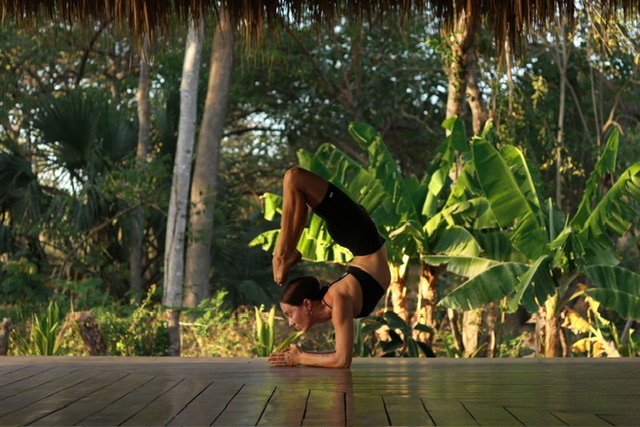 GLOW Yoga Retreats: A Global Phenomenon
In 2015, Kayla founded GLOW Yoga Retreats, a Yoga Alliance Registered School that provides holistic experiences designed to explore union through movement, exploration, and service. Since then, she has taught retreats across the globe, training students both in-person and online. To maintain accessibility, GLOW Yoga Retreats offers scholarships for all in-person events, ensuring a diverse and inclusive yoga community. The company donates 10% of total proceeds to its Scholarship Program, further expanding access to its events.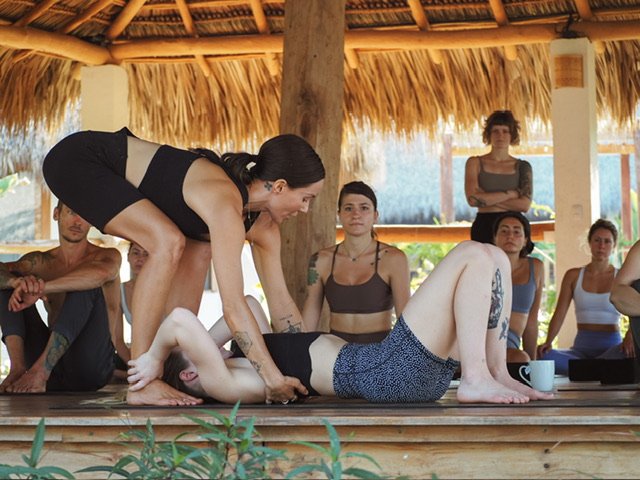 Embracing the Digital World with the Kaylala App
In 2021, Kayla launched her app (www.kaylala.app), where she shares hundreds of classes, skills, and workshops to a growing subscriber base. This platform allows her to offer her teachings at an affordable rate, eliminating travel costs and retreat tuition. Subscribers also gain access to bonus features like the "I am 30 Day Series," Kayla's 100-hour YTT journey, and curated playlists to enhance their practice.

Still Salty Escape: A Dream Retreat Center in Nicaragua
In 2022, Kayla and her wife opened the doors to Still Salty Escape (www.stillsaltyescape.com), their very own retreat center in Northern Nicaragua. This slice of paradise serves as the hub for most of Kayla's in-person events and courses, while also functioning as a venue hire space for other teachers and schools.

Nutrition Guides and Holistic Wellness
Kayla's offerings extend beyond yoga practice, as she shares her recommendations for plant-based eating, meal plans, and delicious recipes on her blog (https://kaylalanielsen.com/blog). These resources promote a healthy lifestyle that starts from within, emphasizing the importance of nourishing the body alongside the mind and soul.
Kayla Nielsen's journey from yoga teacher to retreat business owner and app creator is a testament to her dedication and passion for sharing the practice with others. Her retreat business, GLOW Yoga Retreats (www.glowyogaretreats.com), exemplifies her commitment to creating transformative and accessible experiences for yogis around the world. As Kayla continues to expand her offerings, her impact on the global yoga community will undoubtedly continue to grow.